West Brom chief executive Mark Jenkins 'shocked' by club finances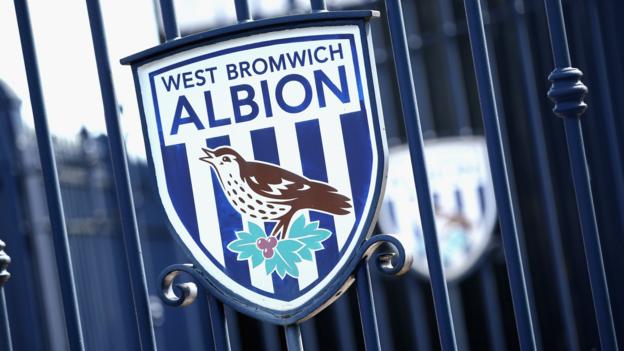 West Brom chief executive Mark Jenkins says he has been "shocked" at the state of the Premier League side's finances since returning to The Hawthorns.
Jenkins said "there's no more money for wages" and that the club will need its first overdraft in more that 10 years.
The club look set to be relegated from the top flight as they are 10 points from safety with seven games left.
"We have wages, transfer and loan fees at record levels and yet find ourselves in this position," said Jenkins.
Jenkins, who left Albion in 2016 following Guochuan Lai's takeover, returned to the club in February after the sacking of chairman John Williams and chief executive Martin Goodman.
Although the club's accounts filed up to June 2017 showed pre-tax profits rise to £39.7m from £1m, Jenkins has warned that West Brom's finances need rebuilding.
"The auditors have insisted that I do make note that we are going to have to have a small overdraft in the near future, which just goes to emphasise the activities of the year which has followed," he told the West Brom website.
"I want to emphasise that it is a small overdraft but this club has not had an overdraft for over 10 years now, which makes it new territory for West Bromwich Albion in this era.
"Clearly, it has not been as successful a season. There is going to be a significant loss in next year's accounts, not to the level of profit recorded in these accounts of course, but it demonstrates how the board have used the resources – and a little bit more besides – investing in the squad and the infrastructure of the stadium.
"I'll be honest, I've come back and I'm shocked at what I have found in some of the decisions that have been made."